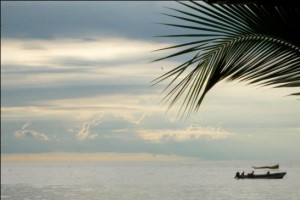 by Linda Lucas
Do you love the song: "I Will Follow", like I do? Our hearts long to fulfill each word this song declares. We know that our flesh is not capable but our God is able, able to help us do just that, Praise God! He has promised in Matthew 28:19-20 that when we go forth to teach, disciple and baptize in His name that He will be with us always to the end of the age. Hallelujah! So, what takes us so long to go?
Every moment, minute, day, week, month…years I waited, I so miss out in knowing my Father better, I missed deeper intimacy with my Savior, I missed sweet fellowship with my Christian brothers and sisters, I missed the honor of being witness to God's glory, I missed the joy of looking into my Redeemer's eyes, feeling my Daddy's hugs and the joy of shouting the praises of the Almighty.  Worse than that, so did so many others who haven't yet had the opportunity to even hear of Jesus, to read God's Word and they too can believe.  They have yet to know that their Creator and Redeemer who loves them, has died and risen again to make a way for them too to be restored to their Father.  When I realized that my reluctance had such a high price tag I became compelled to follow in His footsteps, wherever that might be.
Learning to trust God with all of our excuses, all of our short comings, all of our failures, all of our earthly treasures, yes, even entrusting to Him those loved ones that we hold so dear on this earth, comes to fruition in much longer time than it should. Yet God has promised to complete the good work that He has begun in us.  Praise God!
I am coming to learn over the years to step out of my comfort zone and "follow Him".  I am learning to go where He goes, to stay where He stays and to move when He moves.  I am learning to love who He loves, to serve how He serves.  Yes, even if this life I should lose I want to grow in my desire to follow Him.  When I commit and surrender my all to Him I have learned that it is more comforting to be in His footsteps than outside of them.  I can trust Him and no other.  He holds life everlasting and freedom for my soul, which is pure and unending joy!
On a recent Women's Crusade to Honduras and El Salvador our theme for the nine churches we visited was "GO YE".    How fitting the theme was as we witnessed God's sovereignty.  He masterfully orchestrated this crusade in each member of the team from their spiritual gifts to their ethnic heritage as He called us together to bring His message, to love on His children and to edify His church body.  He used our hands and feet to embrace one another, to weep and laugh together and to sing praises and pray together.   In it all God, our Father made manifest a beautiful living parable for all to see.
We witnessed His hand of protection.  As the enemy hurled his darts of distraction, discouragement and despair at each of us, in turn our God extinguished each fiery dart as together we donned the full armor that He has provided.   We beheld His glory in His creation, in His Church and in His fields of harvest.  As seeds are planted and watered His fields are ripening unto harvest.
As Jesus calls to us, His church, to "Follow Me", He is leading us out into His fields of harvest.  We don't want to miss a thing He has to show us, or a single soul He may bring our way, for in them both we experience His glory and eat and drink of His abundance, radiating His light through which He draws all men unto Himself.
We want to see Your glory Father, we want to follow in Your footsteps.  Daddy, teach us to walk in step with You.  We want to dance with You, our feet on Yours, our hands in Yours.  We want to look up and see Your smile and to feel Your embrace.  We want to hear Your voice call our name.  Oh what blessing we hold in You, how can we possibly keep You to ourselves?  Father, your seeking heart is longing for every man, woman, child; every nation, tribe and tongue, may our hearts clearly reflect Your heart.  Here we are Lord, send us, we will follow.