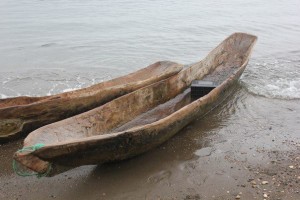 by Linda Lucas
"'Come, follow Me,' Jesus said, 'and I will make you fishers of men.'"
Mark 1:17
Interlink is a great program and source of international connections to welcome foreign students at a local university here in north/west Indiana, by helping them to practice English. In the process, God has used this intercultural program to bring about His good by creating divine appointments that have blossomed into wonderful new friendships. By just being a friendly, welcoming face and smile, many have been blessed to meet a lot of wonderful people who are studying from a numerous variety of countries right here at our own local universities. This must surely be a best kept secret that in reality has amazingly great potential, for we the Church, to be true ambassadors for Christ to the thousands of students who represent countries with millions and billions of souls yet unreached with the gospel of Jesus Christ. I pray that thousands more will answer God's call to join the kingdom work through this accessible and practical way and put into practice the spiritual gift of hospitality! and practical way to put into practice the spiritual gift of hospitality!
In this Interlink program we may be assigned a "Conversation Partner" with whom we can meet with on a regular basis, to be an informal tutor for them by simply visiting and getting to know each other through participating in general conversation.  As we do, friendships naturally develop, and in answer to earnest prayer God has opened many doors of opportunity to be His ambassador and a reflective light of Him that will cast out all darkness, replacing lies and misunderstandings of who Christ is and what Christianity is all about with His truth and love by practical Christian living sharing the gospel.
It is an honor and privilege to get to know so many students from so many countries; Ecuador, Kurdistan, Saudi Arabia, China, and more, including a fellow believer from South Korea! What a wonderful place, that is in fact, ripe for harvest for we who have been called to be 'fishers of men'!
It is not uncommon for such relationships to develop into a type of 'parental adoption' by becoming an encourager and source of support to these young people at such a critical time in their lives when they are so far away from home.   As these students are make life altering decisions during this period of their lives we can have a tremendous eternal impact for Christ share Christ that can ripple out to their circle of influence.
It has been a privilege, even within this first quarter of participation, to have been invited to attend year end presentations, expositions and graduation; and in doing so we have experienced great joy as we witness the results of their hard work, pride and joy. Yet more importantly we have been able to be there for them when their parents could not and to pray for them and with them in the course of life's events.
This has proven to be a wonderful way to show the love of Jesus and to be knowledgeable of specific prayer needs as we follow the example of Jesus in truly loving our neighbor as we love ourselves.  In taking time to meet and get to know these students who are our neighbors, we have the honor of sharing cultural meals, life stories, times of rejoicing in life's unexpected blessings and times of anxiety as a need to drop everything at exam time comes unexpectedly in a call to return home to be with a critically ill parent. We have been able to pray together with them with thanks, praise, and petitions as we seek God through Jesus that they too may know Him for who He is as revealed in Christ.
While getting to know my conversation partner, we learned that we shared the love of drawing.  He showed me some of his drawings one day.  I haven't drawn in years but when he e-mailed me some really cool photos from his home in Saudi I was inspired to draw a picture for him.  After his year end presentation one day I was able to present him with the gift of this drawing and a Bible.  It was a thrilling moment for us both, to see the expression of his face become filled with amazement at the sight of the New Testament, "The Book of Life", in his own language is a joy like no other!  He gratefully took it and the picture as we parted ways.  I now pray that God will tender his heart to read and believe.   I pray we will have opportunity next year to talk and seek God's truth together through the Word of God.
The gospel is being planted in the hearts of these students through Christians who participate in such programs.  Some are planting as others are watering and we are all praying for God to bring the increase as it is God and God alone who adds to the number daily those who are being saved, to the praise and glory of God the Father.  What an amazing journey to join Him on!
It has been asked: "Is a fisherman really a fisherman if he never fishes?"
Where are you fishing o' fisher of men'?