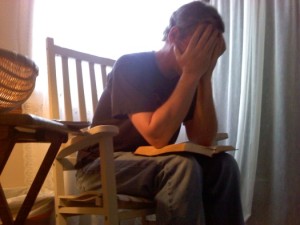 by Linda Lucas
You've been hearing the buzz; the U4theU Wall of Unreached Peoples can come to your church!  Count me in, I said!  I have seen it; I have prayed over them, I have seen others doing the same. This exhibit is an amazing tool to genuinely fan our prayers into flame and multiply our voices before the throne of the Almighty. Now, it is coming to my church!  It can come to yours too!  Simply contact U4theU at http://www.u4theu.com/?i=14872&mid=1  to get things rolling.
As a representative of our church's Missions Ministry, I met with our elders just last week to pray and share with them this great resource.  We talked about their vision, plans and schedules seeking God's timing to best implement this tool in the most effective and fruitful way.  As we contemplated these things my mind was delighted to recall another movement that has been transforming our churches and individual prayer lives for this same purpose,Light the Fire 24/7 prayer vigil. (http://nationalmissionaryconvention.org/rr/light_the_fire ) We hosted a week of this last spring and it made a lasting impact in the lives and prayers of all those who participated, creating a desire to bring it back again in 2012.
I love to combine resources and tools to make lasting impressions that edify our congregation and glorify God, presenting opportunities of invitation to prayer and service can do just that. Now, this spring, when we bring Light the Fire 24/7 prayer vigil back to our people, we will be honored to also be able to present to them this new visual, the Wall of Unreached Peoples to help them pray in a more informed, heartfelt and personal way. Being able see the names and numbers of the 6,900 people groups and 2,000,000,000 individuals represented on this exhibit and to pray for them, speaking their names, visualizing their locations and imagining their faces helps to bring this overwhelming reality to life, letting it penetrate into the very soul of our hearts.
May all God's children ceaselessly lift prayers that reflect the love and heart of our God. May what causes His heart to ache and weep cause ours to do the same, and what causes His heart to leap and rejoice also bring ours to do the same.